Description
Sundance Residences one of Cebu Best Condominiums, is located on top of the sun-kissed hills of Banawa, Sundance Residences derived its name from the exhilarating view of the sun's daily command performance,from sunrise to sunset.
Sundance Residences is compose of two towers. The first tower will be a 18-storey high (16 residential floors, 1 commercial floor, 1 roof deck) plus two basement level. The second tower is at least of the same height. Cebu Best Condo
Unit No: hadley
Total Price : 22,515,580.00
Reservation Fe : 100,000.00
Down Payment : 1,083,317.95
Total Contract Price: 23,666,359.00
Area: 159.88sqm
ESTIMATED LOANABLE AMOUNT COMPUTATION 20,116,405.15
INTEREST RATE :5.50%
5 YEARS: 384,246.72
MONTHLY INCOME REQUIRED :1,280,822.39
10 YEARS: 218,315.86
MONTHLY INCOME REQUIRED : 727,719.53
15 YEARS: 164,367.82
MONTHLY INCOME REQUIRED : 547,892.73
Unit Type: 3 BEDROOM WITH BALCONY
/2T&B/1POWDER ROOM
View: OCEAN/ CITY VIEW
PRE TURNOVER FEES
MOVEIN FEES (WATER AND ELECTRIC INSTALLATION: 25,000.00
ONE TIME MEMBERSHIP: P 150/SQM 23,982.00
CONDO DUES: 2 MOS ADVANCE @ P 85/SQM 27,179.60
FIRE EXTINGUISHER: 1,800.00
TOTAL 77,961.60
TOTAL CASH OUT: 1,161,279.55
NOTES:
1.Reservation fee is non-refundable and non-transferable.
2.Documentary stamp tax, transfer tax, registration fee and other fees, taxes and expenses for the transfer of the title to the unit in the name of the purchaser shall be exclusively borne by the purchaser which is represented by the miscellaneous fees.
3.The purchaser expressly acknowledges that the fixtures, finishes, upgrades or furniture installed other than the deliverables that are shown in the model units, product brochures, print advertisements and other marketing materials are purely for illustration purposes and are not included in the sale of the unit.
4.Availment of installment terms is subject to approval.
5.Documentary stamp taxes, value added tax, transfer tax, registration fee and other fees, taxes are subject to change based on the law mandated rates upon registration of the documents covering the purchase.
6.Check payments must be payable to: Worldwide Central Properties, Inc.
7.Accuracy of this term sheet is subject to final verification upon finalization of sale.
8.All units are priced in peso. For PDCs issued in US dollars, the peso value will be based on the US dollar to peso conversion rate prevailing at the time the check is cleared with the bank. In this regard, a reconciliation on all payments made shall be done upon turnover. In the meantime, the client will be asked to issue PDCs at the rate indicated by developer.
The unit areas, balconies and total areas are approximate areas based on current plans. Products are sold on a per unit & not on a per square basis.
FEATURES:
3-Bedroom Suite
Master's Bedroom with garden patio
2 Toilets and baths
Powder room
Utility room/ maid's quarters
180-degree picture windows
Corner balcony
3.6-meter high ceiling
DELIVERABLES:
Living/ Dining Area
Floor (Porcelain Tiles)
Wall (Painted finish)
Ceiling (Painted finish)
Bedrooms
Ceramic Floor Tiles (Wooden design)
Wall (Painted finish)
Ceiling (Painted finish)
Kitchen
Floor (Porcelain Tiles)
Wall (Painted finish)
Ceiling (Painted finish)
Kitchen Island Cabinet with sink
Others (modular laminated overhead and counter cabinets, with kitchen fixtures and granite countertop)
Toilets
Floor (Porcelain Tiles)
Wall (Shower Area: Ceramic Tiles) (Toilet Area: Ceramic Tiles)
Ceiling (Painted finish)
Fixtures:
Lavatory
Water Closet
Provision for single-point heater
Toilet Paper Holder
Towel Bar
Soap Holder
Bathtub
Air-conditioning
Wall mounted split type air-conditioning unit
AMENITIES & FACILITIES:
Ground Floor
Residential Elevator Lobby
The Strip at Sundance (pocket retail/commercial area)
Water Wall Fountains
Covered Carpark
Mail Room
Second Floor
The Lobby Lounge (Main Reception)
Poolside Lounge with Bar
Fun Pool
Kiddie Pool
Party Hall
Family Gardens
Outdoor Play for Kids
Playroom
Professionally Managed Day Care Center
Sky Garden
Zen/Meditation Garden
Fitness Center
Family Entertainment Center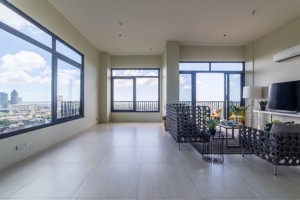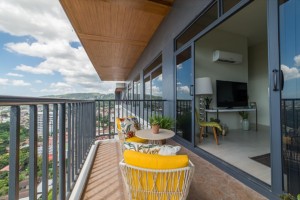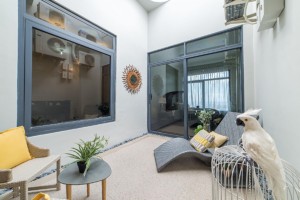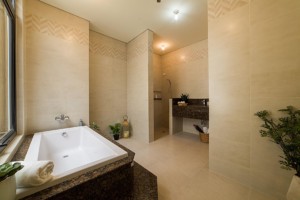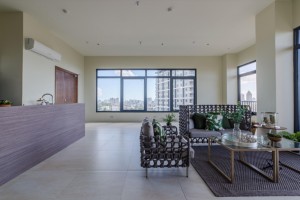 Jogging Path
View Deck
Prayer Room
Building Features:
(3) three Mitsubishi elevator
100% back-up power
Sky Garden
Additional Features:
Has provision for:
A. Window-type air conditioning
B. Single-point heater
C. Washer/dryer
D. Outlet for cable, telephone & TV
E. Kitchen cabinet with grease trap
F. Individual metering of water and electricity
G. Fire sprinkler
H. Door bell
I. Fire alarm detection
For More Details Please Call : CONSULTANT Dr. RICARDO N. INTING, PhD, REC, REB, CIPS, GRI, e-PRO
Chairman & President
Professional Real Estate Consultant, PRC# 079
Professional Real Estate Appraiser, PRC# 8346
Professional Real Estate Broker, PRC# 1759
Accredited PRC Real Estate Lecturer and Speaker, PRC No. 00176
HLURB-CVR-C-01/17-0089
Cell: +63917-546-7098
Tel: 316-69981